QUALITY AT BLANCHET
Fully communicable and transparent
values, practices and certifications
which you will find outlined in Blanchet's letter of commitment


A 5-point approach to quality :
COMPETITIVE AND RESPONSIBLE PRODUCTS THAT ARE "MADE IN FRANCE"
Our products are manufactured in France at our operations in Avranches and Cholet. A strong regional approach ensures you :
the readiness and responsiveness that your projects require,
quality monitoring and locally-based services,
products that are more ethical and responsible.
PEFC certified wood
We guarantee that the wood used in our wood packaging, baskets, hampers, personalised packaging solutions, accessories and presentation racks comes from sustainably managed poplar forests.
A simple transparent equation applies:
1 tree cut down = 1 tree planted
reliable, DURABLE RAW MATERIAL
To produce our wood packaging, we use:
poplar wood for its reliable performance and unparalleled qualities:
food-safe,
adaptable and printable,
attractive and long-lasting.
water-based inks for customisation and printing in order to respect your wood packaging products, customers and the environment.
The Imprim'Vert label for our EDD (Endroit du Decor) printing site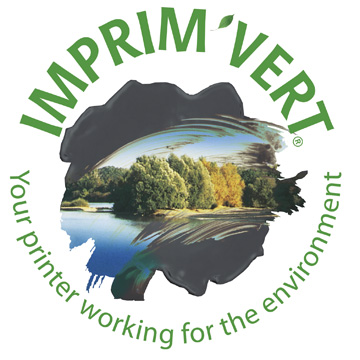 For several years now we have been using water-based inks
to customise the printing on your packaging,
as a guarantee of respect for your products, your clients and the environment.
The Imprim'Vert label confirms this commitment to the environment
in support of environmentally responsible quality
and enables you to place this mark of recognition
on your customised Blanchet packs!
CERTIFIED, RELIABLE PROCESSES
We have:
HACCP certification for our entire manufacturing process,
the ISMP 15 certificate for treating wood naturally with heat.
THE COMPANY IS ALSO COMMITTED TO IMPLEMENTING THE ISO 14000 ENVIRONMENTAL MANAGEMENT STANDARD
to ensure you environmentally responsible practices.
Blanchet belongs to the national union of light wood packaging manufacturers, SIEL, which groups together responsible companies that strive to ensure the highest quality in their products, industrial processes and social and human approaches.